The Best Australian Science Writing 2014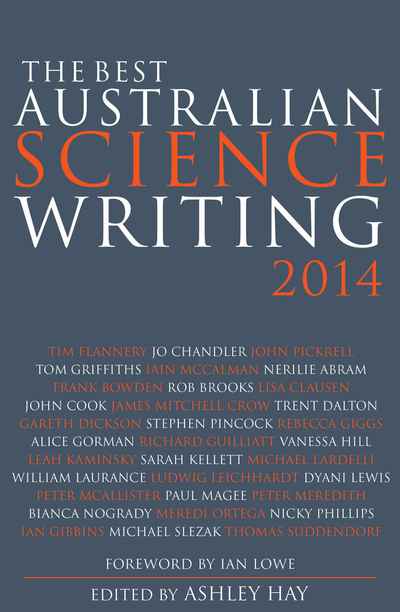 Paperback | Nov 2014 | NewSouth | 9781742234182 | 304pp | 234x153mm | GEN | AUD$29.99, NZD$34.99


The annual collection celebrating the finest Australian science writing of the year.
Why are Sydney's golden orb weaver spiders getting fatter and fitter? Could sociology explain the recent upsurge in prostate cancer diagnoses? Why were Darwinites craving a good storm during 'The Angry Summer'? Is it true that tuberculosis has become deadlier over time? And are jellyfish really taking over the world?
Now in its fourth year, this popular and acclaimed anthology steps inside the nation's laboratories and its finest scientific and literary minds. Featuring prominent authors such as Tim Flannery, Jo Chandler, Frank Bowden and Iain McCalman, as well as many new voices, it covers topics as diverse and wondrous as our 'lumpy' universe, the creation of dragons and the frontiers of climate science.